*all images taken online from Art Basel OVR: Portals (16-19 June 2021) except for Lin Jinging's (caption below image)
On view from 16-19 June 2021, "OVR: Portals" was Art Basel's first curator-led edition of its online viewing rooms. 94 galleries from 29 countries and territories presented solo and group exhibitions, with works addressing the fragmented realities that arose out of the events of the past year. "OVR: Portals" was curated by Magali Arriola, Christina Li and Larry Ossei-Mesnah. Here's a selection of artworks from the Asia-Pacific region that have lingered on our minds.
1. Moon & Jeon
A Molded Moon, Life within a Vase,
2016

Video/film

Edition 2/6 + 2 APs

11m

SCAI the Bathhouse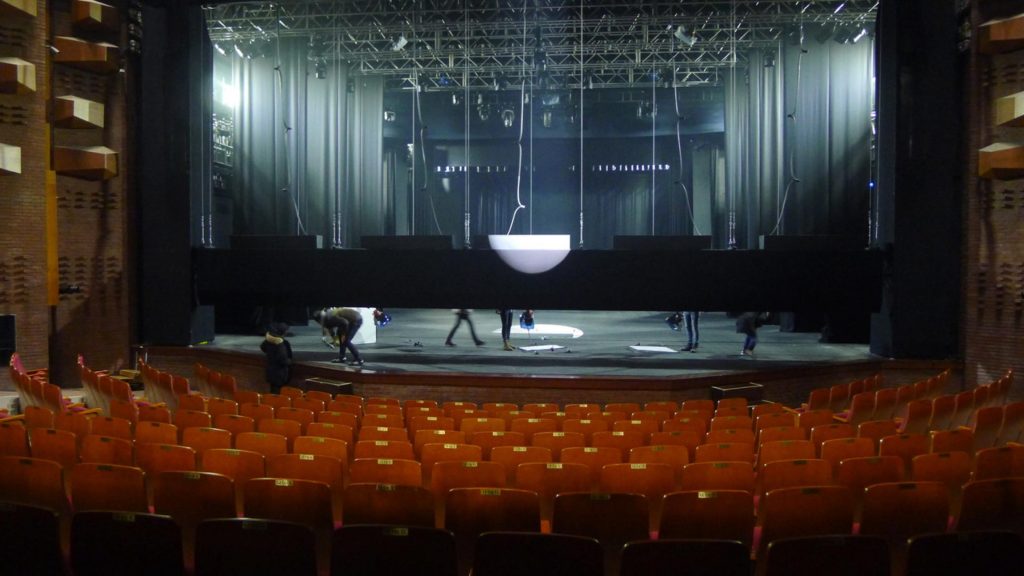 This video installation tells a mythological tale of two incompatible worlds, divided by the walls of a Korean moon jar. In the world of the jar's interior, the limitations of human life are grappled with. On the jar's exterior surface, a quest is undertaken for the search of perfection. Displaying a multiplicity of situations, with settings that move from rock formations to an empty theatre to outer space, A Molded Moon, Life within a Vase highlights the fragmented nature of the desires and frustrations part of human life, notions emphasised by the video's introspective mood and eerie, almost otherworldly soundtrack.
–
2. Arin Dwihartanto Sunaryo
Artocarpus Mangifera Musa Elaeis
, 2021

Pigmented resin and crude palm oil mounted on wooden panel

196 x 159 x 5cm

ROH Projects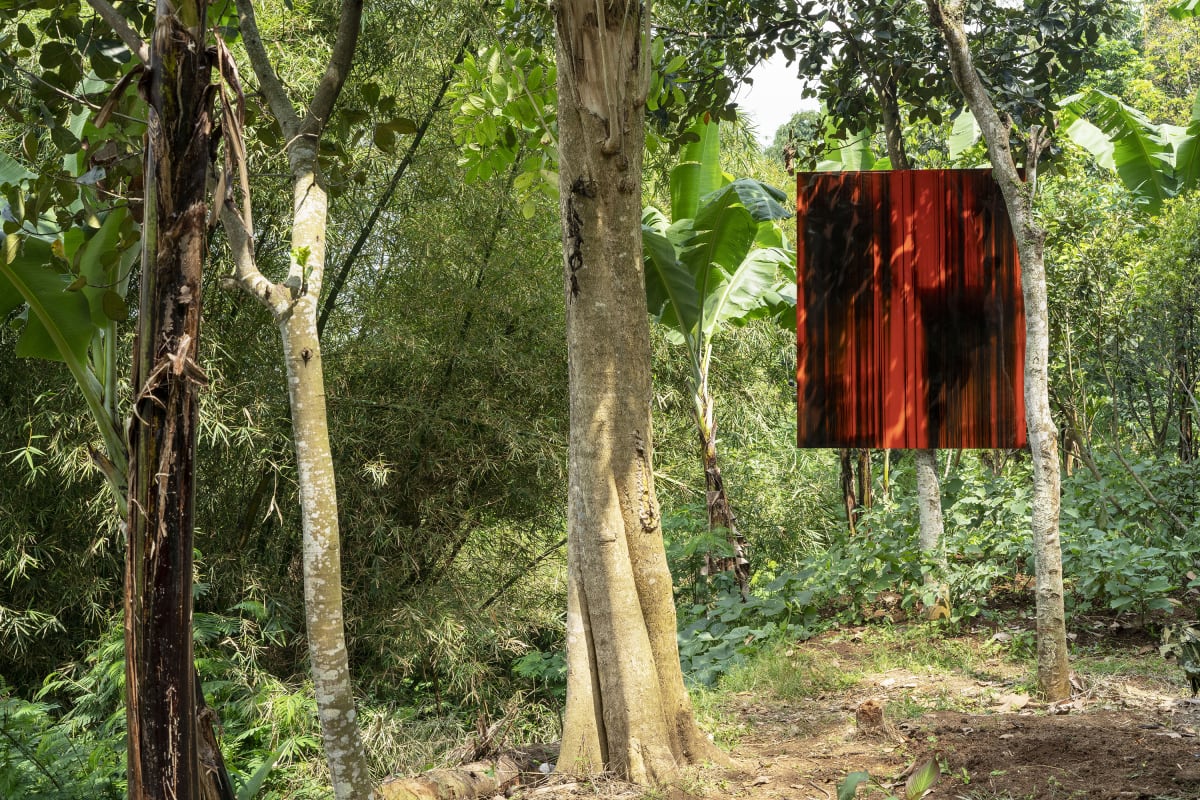 Sunaryo's paintings at Art Basel pay homage to the artist's Southeast Asian roots. The pigments utilised in these paintings are derived from the charred remnants of palm oil — a material with an ubiquitous role in the region across various strata (economic, social, and even political). These arresting blocks of colour were interspersed throughout the forestry of the Bandung hillside in Indonesia, existing as a visual marker of time and history in the liminal space of the jungle. The works thus embark on a dialogue with the natural world from which they originate — soaking in the light of the day as it is sieved through the canopy, or the shadows of twilight as night approaches.
–
3. Dinh Q. Lê
Detail from
Untitled
(from the series
From Vietnam to Hollywood
), 2004

Photography (c-print and linen tape)

96.5 x 182.8cm

P. P. O. W.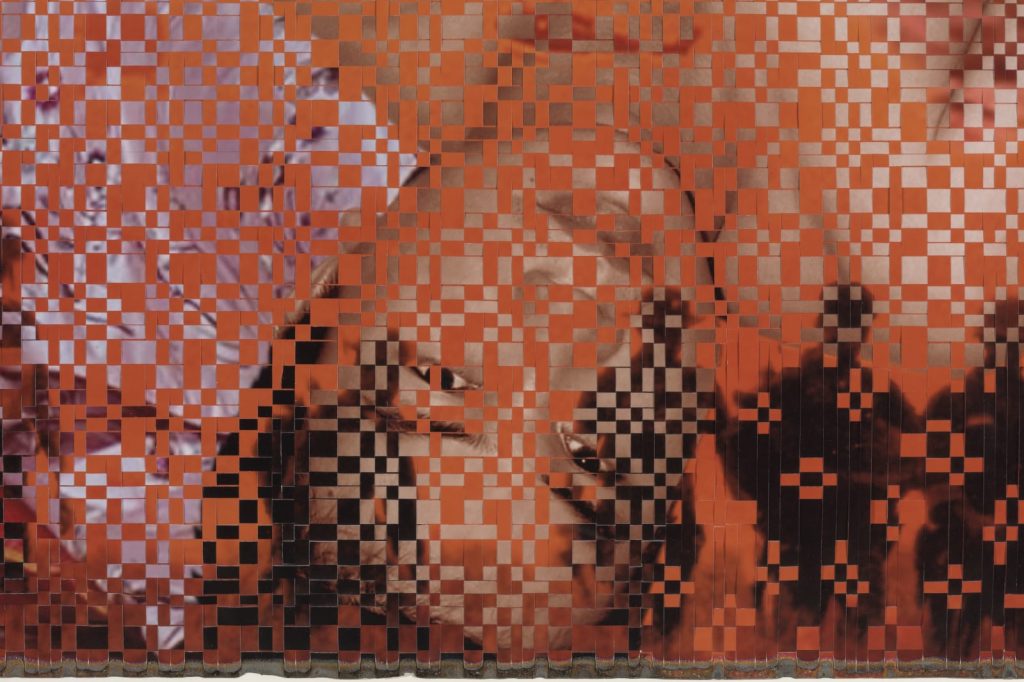 The series From Vietnam to Hollywood combines stills from well-known Hollywood films about the Vietnam War with found images of unknown Vietnamese people during that same period. The result is like that of a woven rattan basket, each separate block of colour working together to produce a visual cacophony, dense with history and narrative. These collages point to the complex and fraught relationship between the artist's two homelands of the United States and Vietnam, the contradictions in his own history finding resolution in his work.
–
4. Lin Jingjing
I am Going to be a Beautiful Light Brighter Than Many Ever See
, 2016

Acrylic, print and silk thread on canvas

100 x 150cm

de Sarthe Gallery
The works in Lin Jingjing's series pulse with light. Her use of silk and acrylic teases out illumination from the everyday scenes evoked on her canvases, turning the mundane into moments of sanctity. Quiet and yet powerfully-assured, Lin's series inspires resilience. The interplay of colour in her work brings to mind both a sense of tumult and relief, allowing us to pause and catch our breath as the world rages on beyond us.
–
5. Desmond Lazaro
Ptolmy's Universe: The Dimensions of Paradise
(from the series
Cosmos
), 2020 – 2021
Cotton cloth on birch board

140 x 140cm

Chemould Prescott Road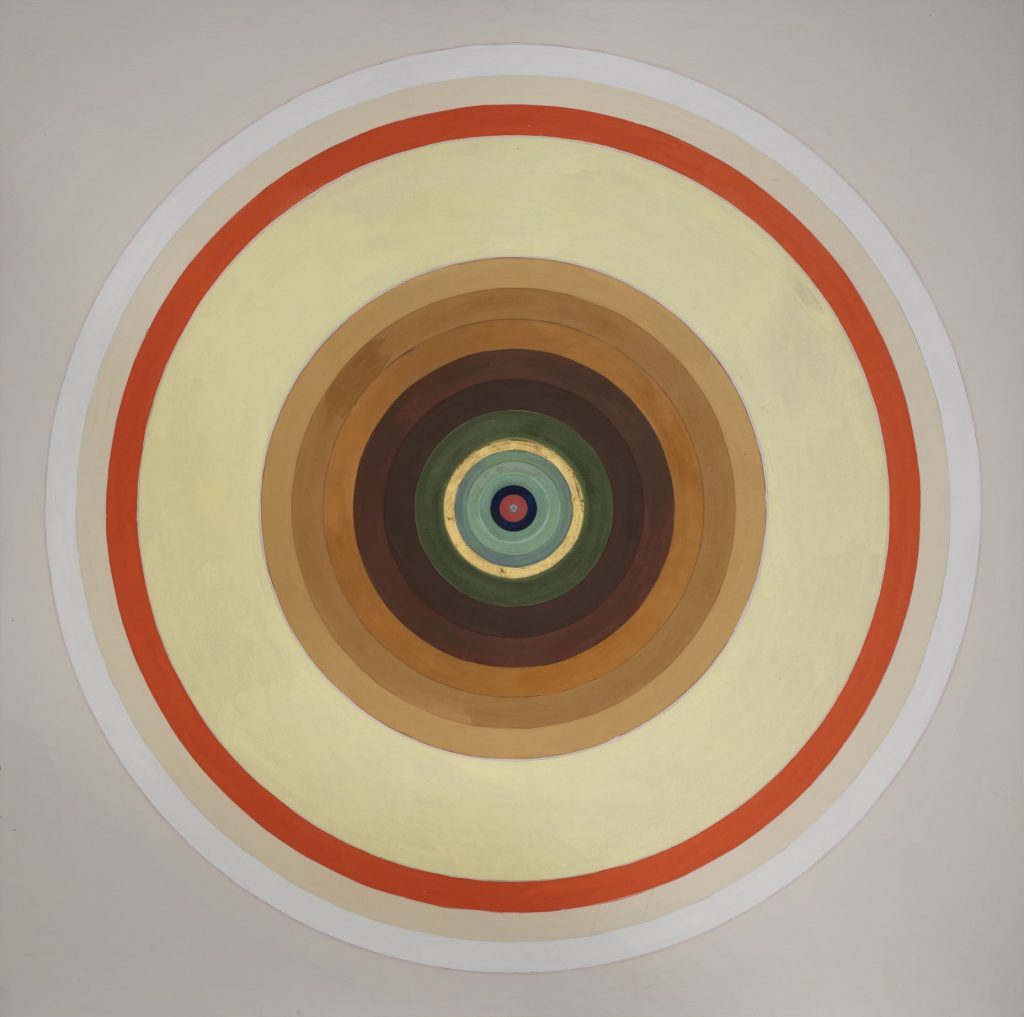 The works of Desmond Lazaro point to the artist's own migratory experiences. Most recently, Lazaro moved from India to Australia, and he underwent the pandemic in a state of double-isolation: the necessary isolation that the pandemic engendered, and the national condition of being a migrant on a new continent. In this period of interiority, Lazaro grounded himself in the language of the stars. His series of works, Cosmos, are the product of extensive research (ranging from physics to stargazing to mythology), but the resulting images are clean and geometric — the work of a mapmaker distilling his myriad adventures into precise pathways for us, too, to embark on.